Back to Recruiting Rules and Information

What Is a Walk-On? 
A walk on in an athlete who becomes a part of a team without having received a scholarship from the institution. If you are a walk on, you do not have a scholarship, and are essentially trying out for the team.
KEY TIP: If you are going to walk on, figure out if walk ons have made the team historically before going to that college. Some coaches love walk ons, others do not give them the time of day. 

Some athletes never receive an athletic scholarship, and some athletes choose to forgo a scholarship offer to a smaller school and instead try to walk onto a bigger school's sports team. 
Making the team as a walk-on can be very challenging and doesn't ensure that you will receive scholarship money from the school or institution. If you end up making the team as a walk-on, you will likely not receive a scholarship in your first year, unless you are getting an academic scholarship. 

If a coach invites you to be a walk-on to their team remember that this does not mean that you have a guaranteed spot on the roster, you still need to tryout for that team. Treat a walk-on as a tryout, unless they specifically tell you otherwise.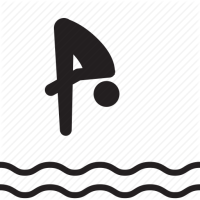 If you are considering being a walk-on for a sports program, it is imperative that you take many unofficial visits to the schools that you are interested in playing for and get to know the coaches. This will allow you to establish a relationship with the coaches at that school, making it much more likely to make the team in the long run and possibly earn a scholarship too!

Basic Walk-On Requirements: 
If you plan on walking on to a NCAA DI or DII school you must register with the NCAA Eligibility Center to ensure you are eligible to compete. Make sure to send them your final SAT/ACT scores(s).
Make sure to send your official transcript to the NCAA Eligibility Center.  
You must be enrolled in the school to walk-on. 
What Is a Preferred Walk-On? 
The main difference between a "walk-on" and a "preferred walk-on" is that preferred walk-ons are usually offered a spot on the roster by the coach before tryouts, but not offered a scholarship. Receiving an offer is most likely due to the relationship that the student athlete has built with the coach and is a big reason why establishing a relationship is so important to your athletic opportunities. 

As a freshman, the preferred walk-on athlete still won't receive any scholarship money but there is still a posiblity that they might in the future. Scholarships are usually awarded year to year, and can be awarded or taken away at the end of each year. Work hard, walk ons recieving scholarships after being big contributors to their team happens all the time!